One of the biggest challenges that Canadian homeschoolers face is finding Canadian curriculum. While it is possible to use and adapt American curriculum when needed, sometimes you just want something written to or by people from your own country. Although you will find resources scattered throughout this website to help with that – sometimes, a simple list is best. Below you will find a list of Canadian curriculum in most subjects, so that you try to find something that will meet your needs.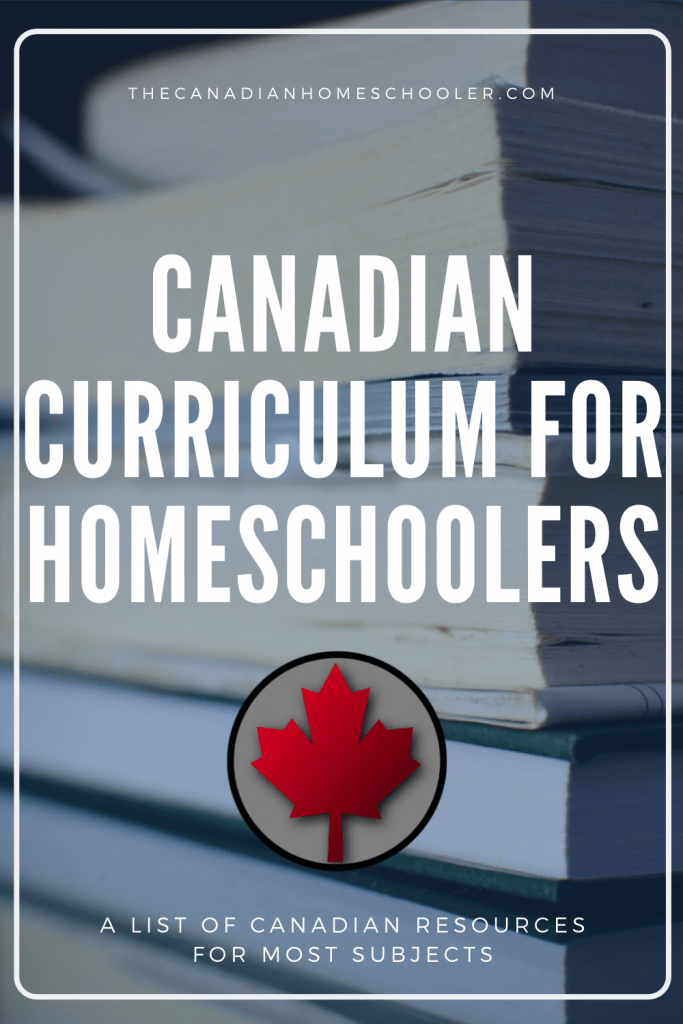 This post includes affiliate links.
Preschool
---
Elementary
All-in-One
Math
---
Are you just starting homeschooling and feeling overwhelmed? Click here for more information on HOW TO GET STARTED
Language Arts
---
Science
---
History
---
Geography
---
Social Studies
---
French
Looking for French as a First Language / French Immersion Resources?

Looking for French as a Second Language/Core French?

Ecoutez, Parlez by Kaleeka Press – a series of 4 books with CD's, created by a small publishing company in the Greater Toronto Area, Ontario. Oral exercises are done with a CD along with a bright, colourful workbook.

Mission Monde – originally created for Christian Schools as a Core French (French as a Second Language) program that meets French requirements for F.S.L in Ontario, British Columbia and Alberta. Many homeschoolers also use it to teach their kids French. The Teacher's Manual is designed so that even a parent who is not bilingual can teach their children (the program comes with audio). This is a Christian program.
---
Other
---
Supplements to US Curricula
Figuring out what you are doing for the year? Check out the Ultimate Guide to Planning Your Homeschool Year
---
High School
---
Have you found some Canadian Curriculum that I've missed? Let me know!