The Montessori Method of homeschooling aims to follow the standards created by Dr. Maria Montessori in the early 1900s. She believed in creating an environment that encouraged self-directed learning opportunities through hands-on, play-based activities. It focuses on experiences, not being taught.
Dr. Montessori set up a series of standards and expectations for students in her classes, such as:
An Environment of Learning.

a whole room of activities that a child can pick from throughout the day, in whatever order they want.
a place where children can focus and concentrate on things they have chosen
space for children to work independently and collaboratively
encouraging of independence and self-interest

Multi-aged Classrooms

allowing for younger students to learn from and model older students
peer socialization

Quality, Hands-on Materials

tactile and sensory-based
child-sized
limited access to technology
self-correcting
Montessori curriculum focuses on 5 main areas: Practical Life Skills, Mathematics, Sensory, Language, and Culture & Science.
Take a peek at a Montessori Daily Schedule for one family.
---
Montessori Benefits
Allows children to really focus on independence.
Children learn well because they are doing things that interest them.
It's a neat and tidy environment.
The multi-age classroom idea works well with families that have multiple children
It follows a child's skill level instead of a specific curriculum checklist
Montessori Disadvantages
Involves a lot of parental planning and prep to set up centres
It's specifically designed for younger children, such as preschool and early elementary and may not be able to be used at higher ages as easily.
This approach is more intentional and doesn't really allow for much imaginative play, instead using focused activities for play
Manipulatives can be quite costly
For some people, it can be hard to know what your child should know when because it doesn't use a specific curriculum
Examples of Montessori Curriculum
Recommended Resources
Where To Buy Montessori Resources in Canada

---
Montessori Blogs
---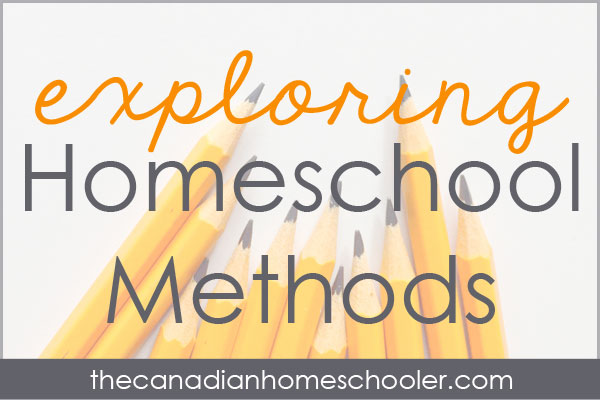 Wondering about other homeschooling methods? Follow along in this 10-day series.