Pets can be an important part of a family. Whether it's something small – like a hampster, or something huge, like a dog, they all seem to have a special place in our hearts. This printable helps you research more about pets and pet care.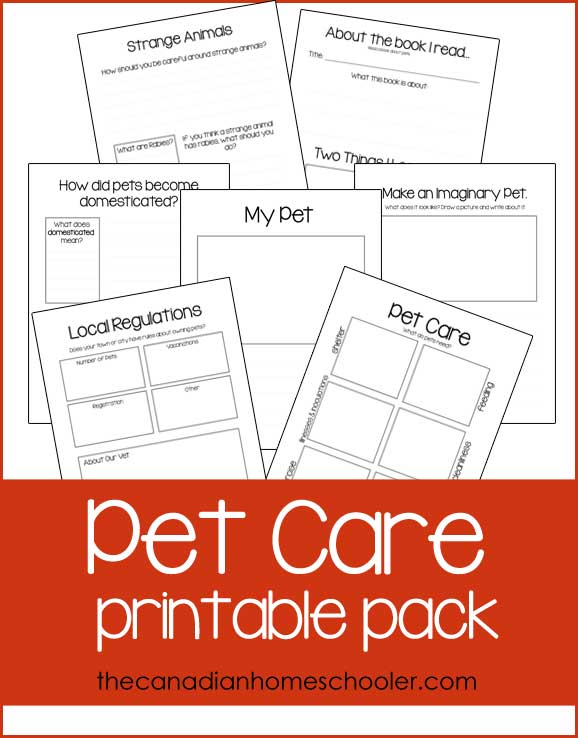 Inspired by my son's attempt to work on his Cub Scout "Pet Care" badge, I put together this workbook to help him complete the challenges it required. I thought it would be fun to share.
Included are seven pages:
About your pet (if you have one)
Make an imaginary pet (if you don't)
Local regulations
What pets need
Strange animals & diseases
A book report
Why did animals become domesticated
GET THIS PRINTABLE.
Get access to my free homeschool printables library when you subscribe below.