Many provinces in Canada have a special day in February which either celebrates the uniqueness of that province or encourages families to spend time together. Here are ten free fun ideas to do with your family on this special day – or any day that you would like to have some quality family time.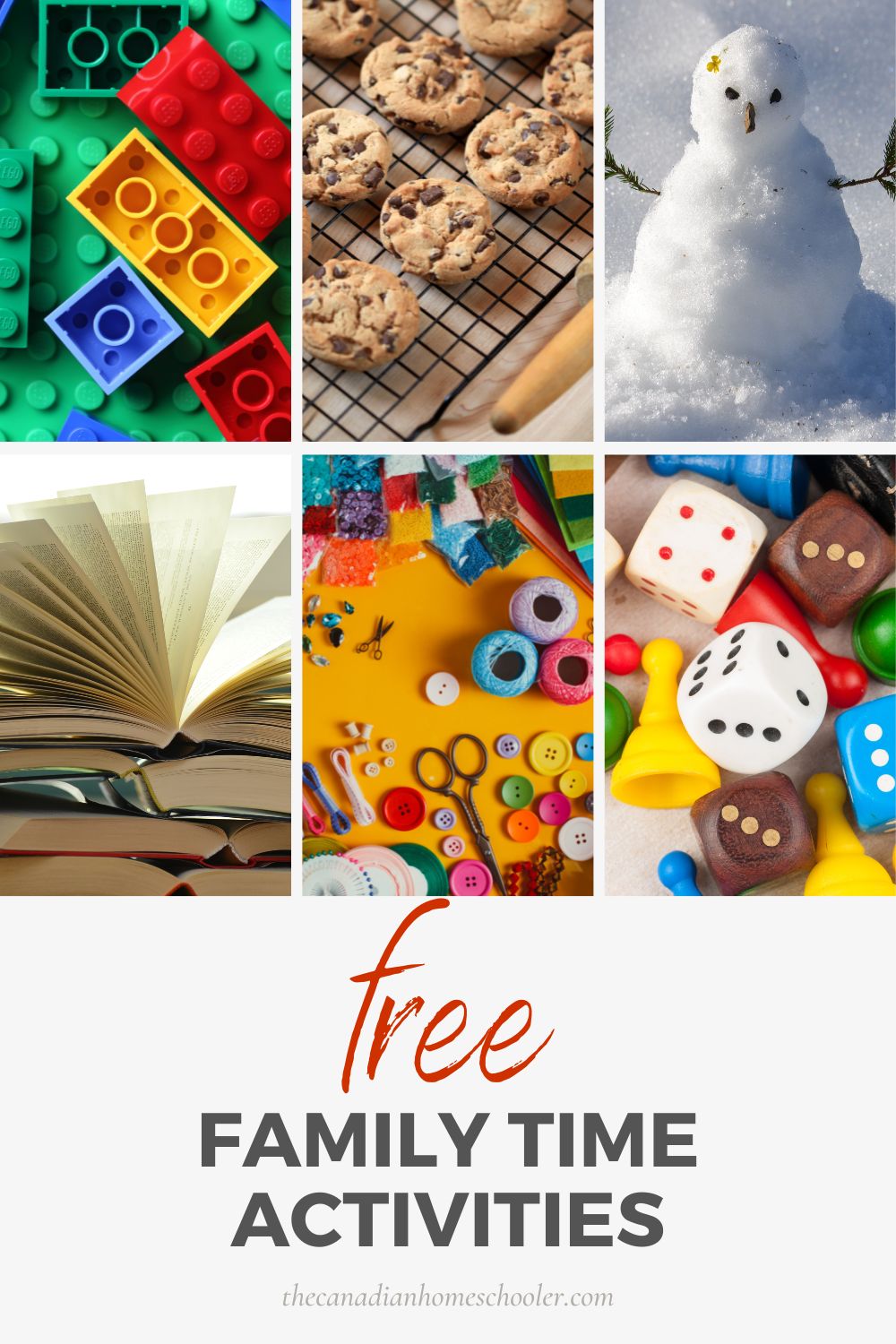 1. Get outside.
Go tobogganing. Birdwatch. Go for a hike. Geocache. Have a scavenger hunt. Go skating. Go skiing. Make a snowman. Shovel a neighbour's driveway. Cloud watch. Explore a new playground (or a favourite one!)
2. Play a board game.
A day all about family is a perfect chance to get out a board game – especially one of those games that can take hours to play, like Monopoly, Settlers of Catan, Risk, or Trivial Pursuit.
3. Have a sock ball fight.
Roll up (preferably clean!) sock into individual balls, create forts with pillows and furniture and attack! Another option is to grab a bag of those giant marshmallows. They make a very satisfying sound when they hit someone. This game is just plain fun.
4. Get crafty.
Pull out the craft bin and challenge everyone to create something. Don't be afraid of a mess – just let it happen, but ask everyone to pitch in to the clean up time at the end. Use tape, glue, or string. Get creative! If you don't have any ideas on what to make, grab a book of ideas at the library or sift quickly through Pinterest.
5. Have a camp-out/pj day in the living room.
Stay in your jammies, make a fort or pitch a tent, get out some sleeping bags, make your own indoor campfire, and spend the day camping out. Enjoy a movie from the opening of your tent. Eat smores (you can make them in the microwave, or over the stove.)
6. Read.
Get out that book you've been meaning to read aloud and start reading. Let the kids play in the room while you read – as long as it's a quiet activity (like Lego or colouring). If you don't want to read, find an audio book and listen to the adventure through the speakers instead.
7. Make a play.
Write a script. Create props. Design costumes. Practice your lines. Laugh a lot. Be sure to record the final presentation. (Remember, this is just for fun, so no pressure from anyone – just enjoy the experience!)
8. Bake.
Dig out your favourite recipes and make some yummy treats. Let the kids do most of the work. If you make too many, share with neighbours, or stop by your local fire station to donate a plateful. Kids love being in the kitchen.
9. Go purge happy.
Get the whole family together and set a challenge to see just how much you can get rid of in a single day. It's time to organize your stuff! How many bags of clothes? How many piles of toys and books? Dig through the closets, the toy bin, the bookshelves – all those secret places that things seem to frustratingly accumulate. When a bag or box is full, be sure to stick it in the trunk of your vehicle, so that you can take it right over to the donation box or centre the next day – pronto!
10. Take family pictures.
Create a special spot to take some photos. They don't have to be professional quality, just a lot of fun. Be sure to do that mandatory goofy face photo, and make sure that there's some with parents included! No hiding behind the camera! Get everyone in on the action – maybe even your family pet if you have one! Fill up a whole memory card, and then when you've laughed yourself silly – put them on your computer and have fun editing them together.
What are your plans for a fun day of family time?