Do your kids love Minecraft as much as mine do? Then they will love these challenge cards!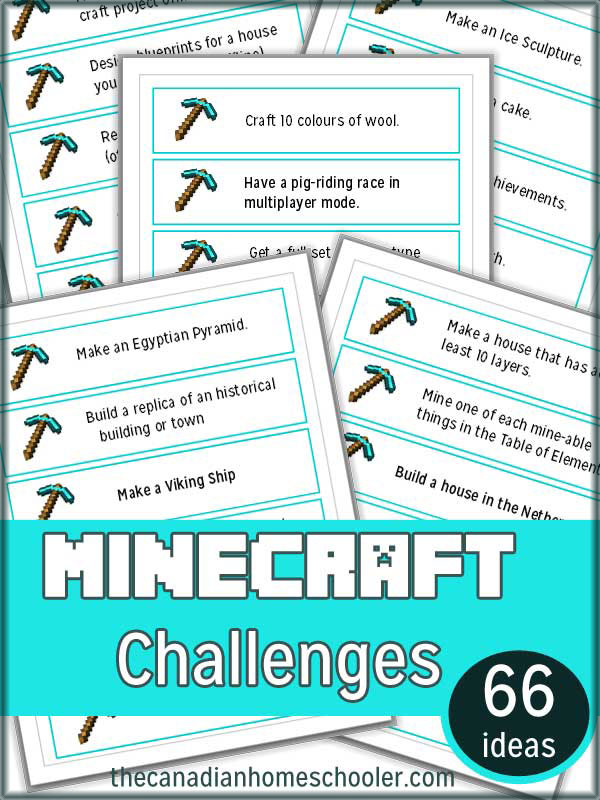 Included are 66 ideas; Some are intended for creative mode, some for regular play mode, some for multiplayer, and some even for off the computer!
Simply cut them up and have your child pull one out before they get started on their Minecraft adventures.
Have fun!
NOT AN OFFICIAL MINECRAFT PRODUCT. NOT APPROVED BY OR ASSOCIATED WITH MOJANG.