If you are looking to connect with homeschoolers in your local area or province (or even country wide), Facebook is a great place to do so. Here is a list of some of the groups I've found that you can join. Remember – these groups are often small and personal – so you will likely need to request membership. Be sure that you pick one that is appropriate, don't spam, and be a friendly participant.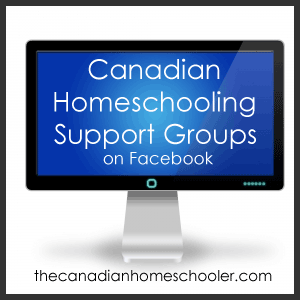 Canada-wide:
British Columbia
Alberta
Saskatchewan
Manitoba
Ontario
Quebec
New Brunswick
Nova Scotia
PEI
Newfoundland & Labrador
The Territories
The following groups are not Canadian, but specialty groups that might be useful.
Faith (or non-faith) based Groups
Special Needs Groups
Homeschooling Methods Groups