Looking for a more hands-on, interactive way to get spelling words to stick in your kids' heads? Check out this simple weekly spelling activities list.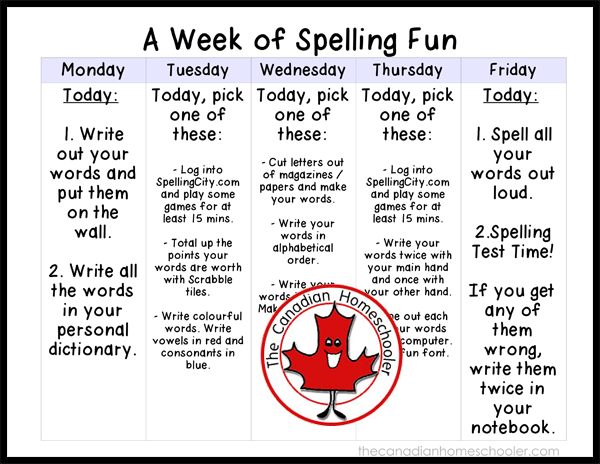 Separated into daily activities, kids get some autonomy in learning their spelling by being able to choose the things they want to do.
Mondays and Fridays are set activities: writing down their words and taking a test to see if they have learned their words throughout the week.
The other days of the week list a few activities to pick from, including fun ways to write out the words, using Scrabble points, creating words from cut out letters, and using the computer – either typing or playing games.
This is just a fun way to work on helping make spelling fun!