Kids seem to love dinosaurs. So I've made these fun trading card style printables for those passionate young potential paleontologists.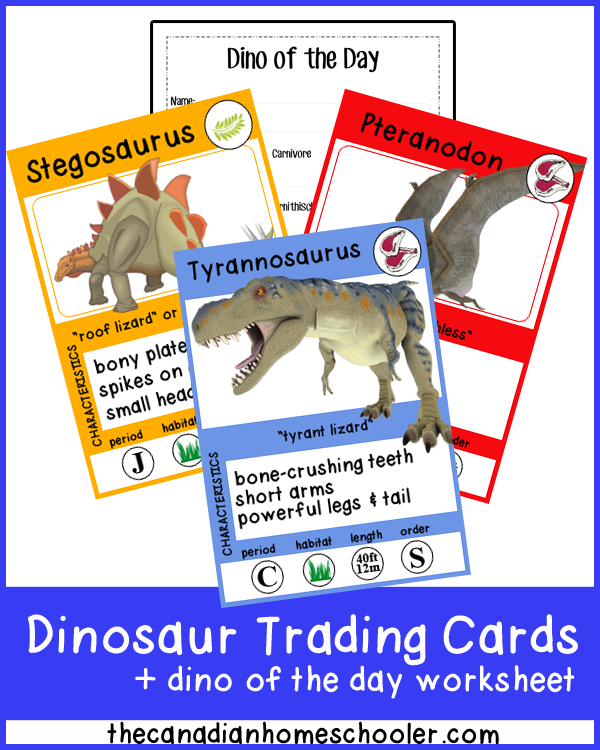 Each card consists of an image, the dinosaur's name and meaning, what they ate, some of their main characteristics, what time period they are from, their size, and what animal order they fall under. There is more information in the pack to explain this.
Right now, there are 12 cards, however I'm hoping to add more in the future. For now, consider these the starter pack.
Also included is a simple "Dino of the Day" worksheet that allows your child to research more about their favourite dinosaurs – examining all the features above and leaving space to draw or glue in a picture of their own.