Parks Canada is a government department in charge of the preservation and maintainence of places of national and historical importance. This includes many of our national parks and special locations from coast to coast.
Growing up, my family would pile into our station wagon every summer, with our trailer hitched to the back, heading off on an adventure. Our travels took us all the way west at least twice and almost all the way east several times. (One day, I would love to get to Newfoundland!) I am blessed to have had the unique opportunity of seeing the diversity of our country from mountains to red earthed shorelines. On the front window of our car, I can remember there being a little sticker tucked in the top corner of the driver's side. That sticker had a little beaver on it – an indication of our pass to Parks Canada locations.
Some of the places we went to included:
In Banff, we got to see the beauty of Lake Louise surrounded by the Rocky Mountains. It's seriously a place that will leave you in awe of nature's majesty.
Cape Breton Highlands National Park
Nova Scotia offers a different side of beauty in Cape Breton. Rolling green hills reminiscent of Scotland, and a coastal driving road called Cabot Trail are in this park. It's gorgeous.
Green Gables Heritage Place
Anne of Green Gables holds a special spot in the hearts of Canadians, especially young girls familiar with the story. This location is the inspiration for the story we all know and love. I remember walking through the forest, imagining chats with Diana, and exploring the much loved house with all its artifacts.
With almost 100 sites, Parks Canada has special places in each province and territory of Canada – so no matter if you are planning to travel from one side to the other, or you want to stay closer to home, there's a good chance you will find somewhere amazing to visit. See a full list of all locations. 
One of the really neat "extras" that Parks Canada has put together are their youth programs. When you enter a park, be sure to ask for a kids Xplorers booklet that has several different activities and challenges inside related to the location you are at. If you have teens (or even want to get in on the fun yourself!), you can get Xplorers² booklet at some locations. These have more challenging activities.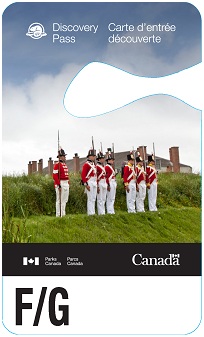 There are a few different options in terms of passes to visit these locations:
Discovery Pass – available for families and groups, or individuals, this pass allows you full admission to Parks Canada maintains.  It is good for 1 year from issue.
Individual Passes – available for several different parks for groups or individuals, this pass is allows you access to a single park or location. It is good for 1 year from issue.