These fact cards share what you need to know about the provinces of Canada - the name, flag, population, when they joined Confederation, and the capital city.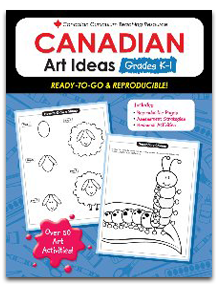 I recently went to the local teacher supply store and wandered around with a pen and paper, on the search for Canadian publishers and materials, games and toys. I was sadly disturbed by the lack of these products, but I did find a few great discoveries that I will share with you over the next …
One of my guilty pleasures is spending time blog surfing. I love to read other people's blogs – especially homeschoolers! – see how they are learning and what they are up to. I love finding great resources that people have put together. And I recently found a great one!
June 2013: This book is no longer free to download. It looks like it's around $2 for a digital copy through Amazon, and $18 for a print copy. Here is a FREE resource to add to your homeschool collection – it's a downloadable e-Book called "All Across Canada" which features a group of delightful animated …