Longitude and latitude are the imaginary lines that circle the world, allowing us to accurately locate positions. Teaching kids how to navigate these lines will help them understand where they are on a globe, navigate mapping systems, and also differentiate between segments of their world. Here are some amazing resources to help you teach more about longitude and latitude with your kids.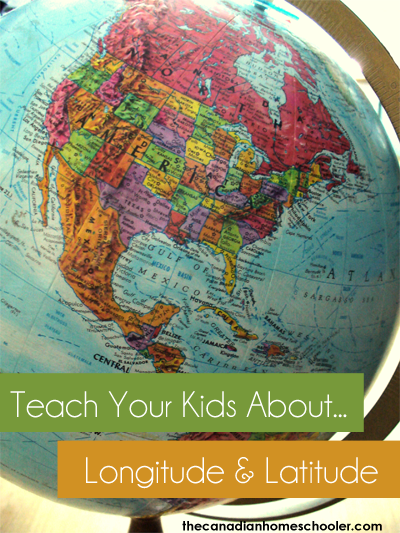 Lessons
Worksheets
Games
Videos
Other Resources
Geocaching – using co-ordinates to find hidden containers
—
This post is part of a challenge that will blog through the alphabet over 26 weeks – hosted by Ben And Me. This is letter L. Feel free to join in yourself, or see what other people are blogging about!